My greatest desire is for you to do good for yourself, your business, and your causes—and to be awesome and have fun while you're doing it.
Paul Bellows is a Business Broker for the Benchmark Business Group office in Tucson, Arizona. Paul has been a professional business advisor to entrepreneurs and CEOs since 2005.
His passion is leading business owners to true freedom in business and life. He does this by increasing the value of their business and finding the right buyer at the maximum sales price. He also helps strategic buyers identify and purchase other businesses as part of their growth plan.
Business Broker | Coach | Author
Paul owned his first business – a BBQ restaurant – in the 1980's while he was attending the University of Arizona. In the 1990's, Paul spent five years as VP of Asian Operations for GlobeTech International where he launched multiple sites throughout Asia and improved revenue by more than 1,000%. In 1999 Paul purchased his own high-tech manufacturing company, which he built into a global leader and sold in 2004.
Paul has a unique set of business advisory, consulting and coaching skills. He has specialized in strategic planning, organizational restructuring, leadership development, culture building, green strategies and exit planning. As a business broker, Paul applies all his diverse talents and experience to support clients in efforts to realize maximum value from business ownership.
In 2021, Paul published his book which can be found on Amazon: Your Business Coach in a Book: For the Entrepreneur who wants to be more, make and give back more, and exit with more. Paul's clients have used his book as a tool and resource guide for strategic planning, getting the business ready for market and giving back in big ways!
Paul has a Business Degree from the University of Phoenix and a Master's Degree in Asian Studies from the University of San Francisco and is licensed with United Real Estate Specialists to sell real estate in Arizona. Paul is dad to five beautiful grown daughters, including two who are in college. He loves to cook, spend time sailing and traveling with his family.
MY BUSINESS PURPOSE STATEMENT IS AS FOLLOWS:
To help bold, driven and compassionate entrepreneurs and business leaders accomplish their goals and significantly increase their social good.
MY 3 YEAR VISION STATEMENTS IS AS FOLLOWS:
Paul C. Bellows helps entrepreneurs and non-profits discover and harness their Purpose and Vision in order to accomplish their goals and significantly increase their social good.
Through proven coaching processes, best selling books, incredible online courses, mastermind groups, world-class marketing efforts and an expert team, Paul is able to positively impact tens of thousands of business owners and executive directors around the globe.
As a result, Paul and his clients successfully represent what it means to "Be Good at Doing Good."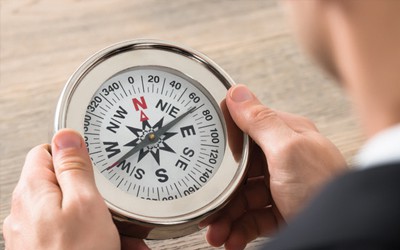 MY CORE VALUES ARE AS FOLLOWS:
Integrity – We manifest integrity in everything we do and say by being truthful, keeping our word and exceeding expectations.
Respect – We exhibit respect everyday to ourselves and all of our stakeholders through our positive thoughts, words and deeds.
Results – We carefully choose and work with right-fit clients, employees and partners, which allows us to deliver world-class results.
Quality – We only produce the highest quality of innovative services and products that positively influence and impact the lives and performance of our clients
Sustainable – We lead by example by operating a financially, socially and environmentally sustainable business.
Investing – We improve our own performance and those of our clients by consistently investing in our internal planning, processes and people.
Give Back – We give back with talent and financial resources to local, national and global causes that align with our values, priorities and goals.