My greatest desire is for you to do good for yourself, your business, and your causes—and to be awesome and have fun while you're doing it.
This is achieved as you tap into your passion, purpose, and talents to accelerate your achievement as a business owner, entrepreneur or executive director. Yet one of the major challenges to making this happen is the failure to develop a strategy for your business by learning and mastering strategic thinking.
Most of you are great at what you do—plumber, chef, architect, or writer; you wouldn't be in business doing it if you weren't. But expertise in your chosen field isn't enough. A superior product or service, a scalable, profitable business model, hallmark customer experience and giving back in big ways don't just happen. They come from being focused and detail oriented, a master of tactics whose every action is carefully planned to achieve a specific, strategic end. I am 100% devoted to helping all types of caring entrepreneurs and organizations plan their future, make better decisions and achieve their best.
Business & Leadership Coach
I owned my first business – a restaurant – in the 1980's while I was a student at the University of Arizona. In the 1990's, I purchased a high-tech manufacturing company, which was built into a global leader and sold in 2005.
I have a Business Degree from the University of Phoenix and a Master's degree in Asian Studies from the University of San Francisco.
I launched my coaching business in 2012 after seven years of coaching and consulting all types of businesses and organizations as the founder and CEO of Strategy1, a leading management consulting and leadership development firm.  In order to further align my purpose, values and goals, I sold my shares in Strategy1 and choose to focus all my business efforts on coaching, speaking, and writing.
My passion is facilitating high level planning retreats, public speaking and coaching entrepreneurs and executives.  I am also finishing my book "Being Good @ Doing Good" which outlines my proprietary coaching process.
MY BUSINESS PURPOSE STATEMENT IS AS FOLLOWS:
To help bold, driven and compassionate entrepreneurs and business leaders accomplish their goals and significantly increase their social good.
MY 3 YEAR VISION STATEMENTS IS AS FOLLOWS:
Paul C. Bellows helps entrepreneurs and non-profits discover and harness their Purpose and Vision in order to accomplish their goals and significantly increase their social good.
Through proven coaching processes, best selling books, incredible online courses, mastermind groups, world-class marketing efforts and an expert team, Paul is able to positively impact tens of thousands of business owners and executive directors around the globe.
As a result, Paul and his clients successfully represent what it means to "Be Good at Doing Good."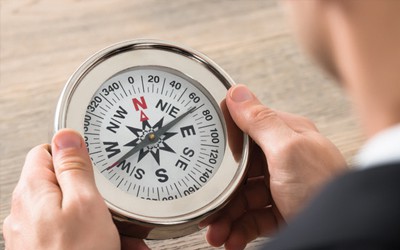 MY CORE VALUES ARE AS FOLLOWS:
Integrity – We manifest integrity in everything we do and say by being truthful, keeping our word and exceeding expectations.
Respect – We exhibit respect everyday to ourselves and all of our stakeholders through our positive thoughts, words and deeds.
Results – We carefully choose and work with right-fit clients, employees and partners, which allows us to deliver world-class results.
Quality – We only produce the highest quality of innovative services and products that positively influence and impact the lives and performance of our clients
Sustainable – We lead by example by operating a financially, socially and environmentally sustainable business.
Investing – We improve our own performance and those of our clients by consistently investing in our internal planning, processes and people.
Give Back – We give back with talent and financial resources to local, national and global causes that align with our values, priorities and goals.